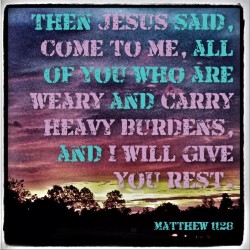 It's been a long day, but in every moment, God has been in it. He shows me over and over again, He is here, He is with me, He is listening, and He is working on my behalf. I need only be still, and know that He is God. He is fighting for me, and He will never forsake me.
One of my favorite things to do when I want to feel close to God is sing worship music. So I did a lot of that today. And I decided to do something I haven't done in a (very) long time, and post a video, singing along to the song Broken Vessels by Amanda Cook.
Not a perfect rendition, but maybe you might like to sing along with me. 🙂
This song is a beautiful song to me, just because it's a reminder that even in our utter brokenness, God still loves us. He loved us so much He laid Himself down for us at the cross, endured shame, humiliation, unbearable pain and abuse, more terrible than you or I can even fathom… all so He could give us and any who choose to believe in Him, eternal life.
1 John 2:25 Now this is the promise that he himself made to us: eternal life.
And once more, tomorrow is Easter, and we celebrate the day death was defeated, and our ransom paid. Christ has risen and we've been set free.
What does Jesus mean to you? What does his sacrifice and resurrection mean to you? Feel free to share your comments below.