Send to Kindle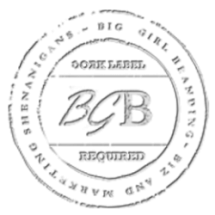 In case you weren't already aware, I also moonlight at running a biz blog over at BigGirlBranding.com. 
The #BGB Mission-
TO BRING FORTH QUALITY INFO TO READERS, WHO CAN THEN USE SAID INFO AND APPLY IT TO THEIR OWN BIZ, BRANDING, AND MARKETING SHENANIGANS.

MAY CONTAIN INFO UNSUITABLE FOR OVERLY SENSITIVE PEOPLE. DORK LABEL REQUIRED.
As you can see, the ability to find the humor in life's ups and downs, be them personal or biz related, is essential in my book.
Some things of note on the #BGB blog that you may or may not want to check out-